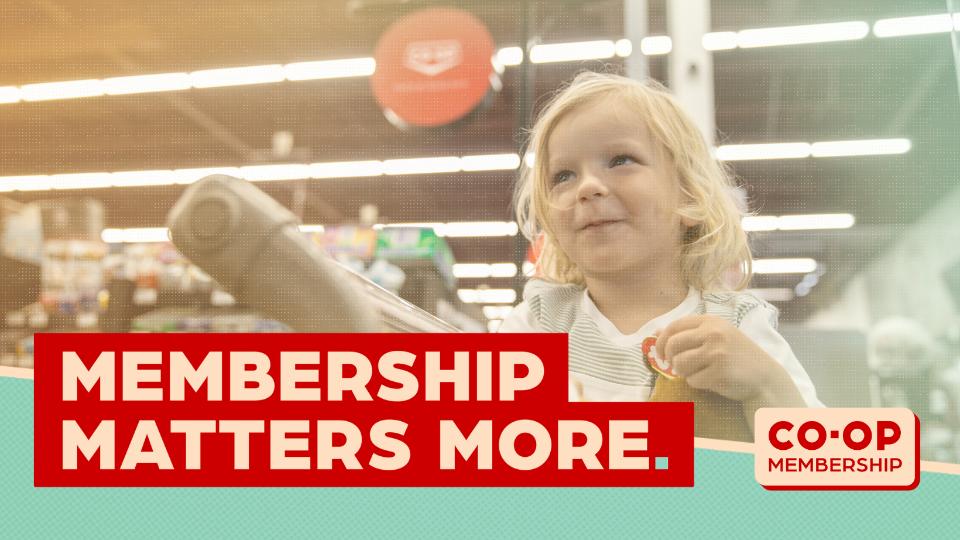 Become a Member
July 20, 2018
Membership Matters More
Swan Valley Co-op is a different kind of business. And that difference begins with membership.

You don't need to be a member to shop at Swan Valley Co-op, but you'll be missing out on the benefits of belonging to our business.
At Swan Valley Co-op, membership isn't a rewards program. It means you own part of the co-op. As an owner, you have the ability to participate in the democratic decision-making process by asking questions, voting on resolutions, electing board members or even sitting on the board yourself.
Each year, Swan Valley Co-op returns a part of profits back to you — our members — in cash based on how much you shop and how well the business performs. Over the past five years, Co-ops across Western Canada have returned almost $1.4 billion to their members. Some profit is returned as equity, which is like a savings account or RRSP that grows over time.
We're more than just a place to shop. We're a business built to support our community and meet the needs of our members.
Becoming a member is easy. You can:
$10 is the one-time cost to be a lifetime member of Swan Valley Co-op. No annual fees, no renewals.
What we believe
As a Swan Valley Co-op member, you'll join a community that believes in sourcing local products, providing great jobs, and helping others here at home.
Our members believe in our business model, because they've seen how we've helped to support, grow and make a difference in the communities we do business in. It's what we were made to do.
How we serve
Swan Valley Co-op provides a number of business lines with products and services ready to meet the needs of our community. These include a food store, gas bar with convenience store and car wash, cardlock, as well as bulk petroleum and agro divisions. Offering exceptional customer service is at the core of everything we do.
We source sustainable, local and Western Canadian products whenever possible, and value the delivery of personal, high-quality service from our dedicated team members.
How we give
Our Co-op has been a strong community supporter for over 80 years. Every year, we give back to charitable organizations, community groups, and non-profits that share our values doing great work in the communities we serve.
Discover more: