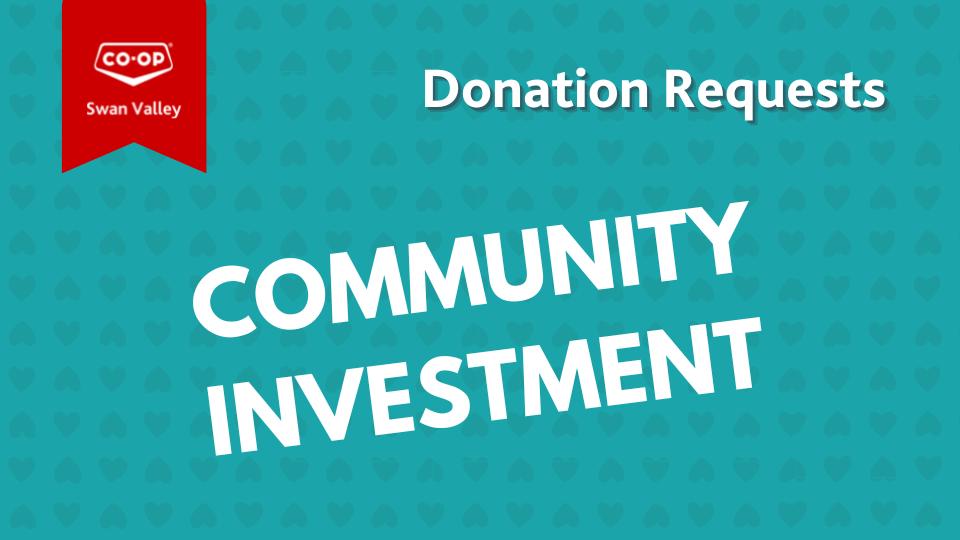 Community Investment
April 6, 2022
We are proud of our community. We want to make a difference in our members' lives and one way we do this is by giving back to support all the great causes that matter to you.
If you are making a difference in our community through a non-profit, charitable organization or community group, we welcome your application to our community support fund.
Please see our Community Investment Strategy below for guidelines on giving.
Community Support Fund
Need a one-time donation for a community project?
Apply for cash, gift card or in-kind donation to help support programming, complete projects or improve facilities and services that better our community. This includes sponsorships or product donations.
Community Gift Card Fundraising
The Gift Card Fundraising program assists non-profit groups and organizations to raise funds through Co-op gift card sales and help families and children defray the costs of their activities.
We offer the program September 1, November 1, January 1, March 1 & May 1. Applications are due June 15 for September, November and January selling periods. Applications are due January 15 for March & May periods. One organization will be selected for each period.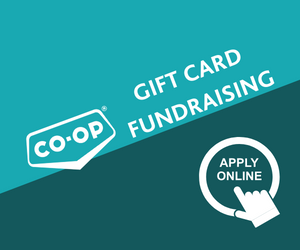 See below for our gift card fundraising guidelines. Please review before submitting your application.

Here are a few of the organizations we've supported.
Discover more: