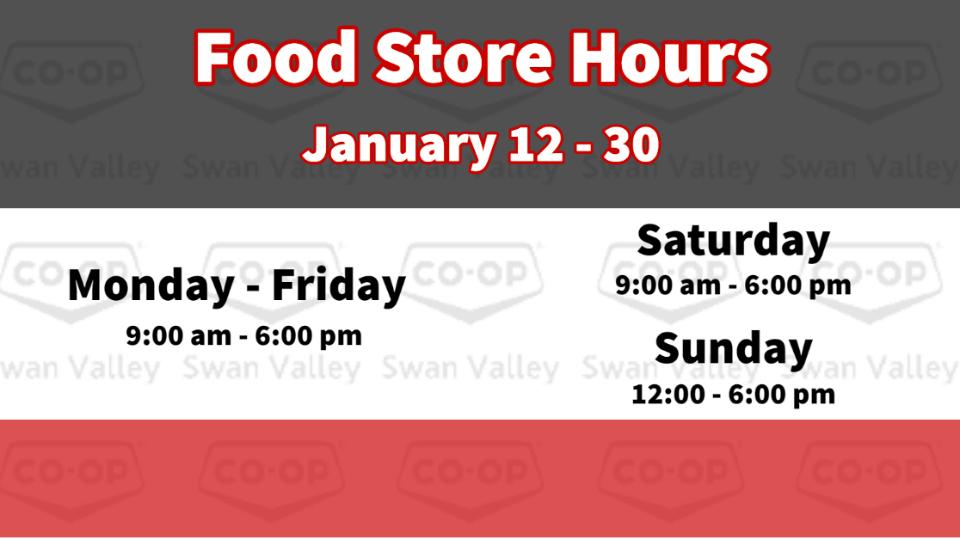 Temporary Food Store hours
January 11, 2022
Swan Valley Co-op is focused on providing essential goods and services to our members, customers and community. We are moving to temporarily reduce FOOD STORE hours from January 12 – 30 to prioritize the health of safety of everyone.
Temporary hours will be as follows:
Monday – Friday 9:00 am – 6:00 pm
Saturday 9:00 am – 6:00 pm
Sunday 12:00 – 6:00 pm
We thank you for your patience and understanding as we navigate the current environment. If you are unable to shop in person, please take advantage of our grocery delivery program by calling 204-734-6006 or using Click & Collect, our online ordering option at http://www.shop.crs.