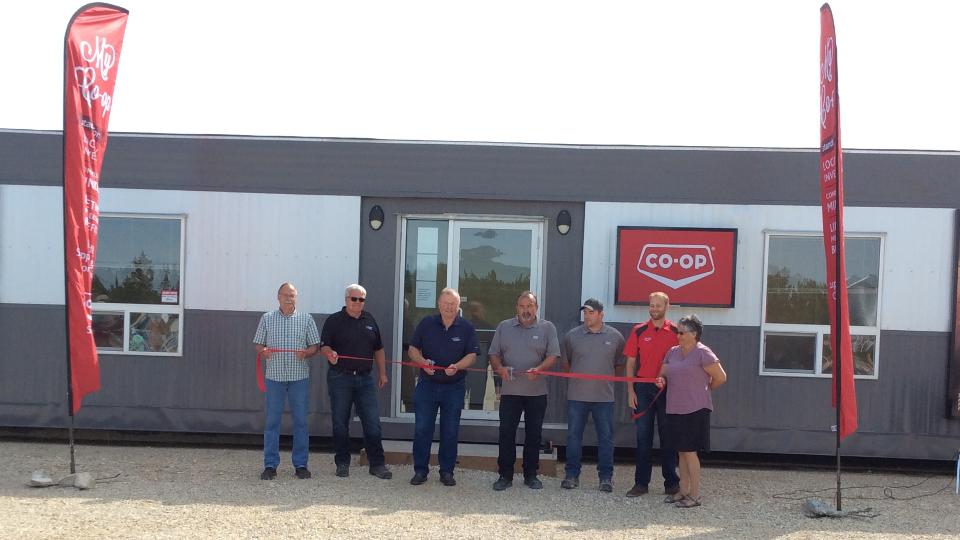 Grand Opening
August 14, 2019
The Pas Agro Centre
August 13, 2019
We would like to thank everyone who took valuable time out of their day to help us celebrate the grand opening of our new Agro Centre in The Pas. The opening ceremony was followed by informative tours of the site, fun door prizes and a delicious beef on a bun lunch.
At Co-op, we're proud to create jobs and economic activity in local communities across western Canada. We're a business that is owned by our members. Being locally invested, community minded and having lifetime membership benefits is the foundation of our organization – and always has been.

The Pas Agro Centre features an office, AWSA certified chemical warehouse and a state-of-the-art dry fertilizer blending facility. More importantly, we have a strong two-person local team that is ready to serve the producers in the RM of Kelsey.
On this warm sunny day, we welcomed the following guests:

• Tony Hoess – FCL Fertilizer Merchant
• Cathi Douglas – FCL Crop Supplies Operations and Business Development Manager
• Stephan Chabbert – FCL Crop Supplies Retail Sales Coordinator
• Linda Gjorlihagen – FCL Agriculture Equipment Retail Sales Co-ordinator
• Alvin Radcliffe – FCL Livestock and Hardware Business Retail Sales Co-ordinator
• Jerry Hlady – CAO, RM of Kelsey
• John Sandborn – Swan Valley Co-op Board of Directors
• Lorna Munro - Swan Valley Co-op Board of Directors
• Colin Peters – GM, Swan Valley Co-op
• Swan Valley Co-op Team Members

We would like to extend BIG thank-yous to the following:
• Our Board of Directors for their strategic vision in supporting this project
• Our Team members who have spent countless hours planning and carrying out this project
• FCL Crop Supplies, Fertilizer and Retail Operations for their assistance throughout this project
• The RM of Kelsey, our many contractors, vendors and regulatory support partners who helped us bring this project to completion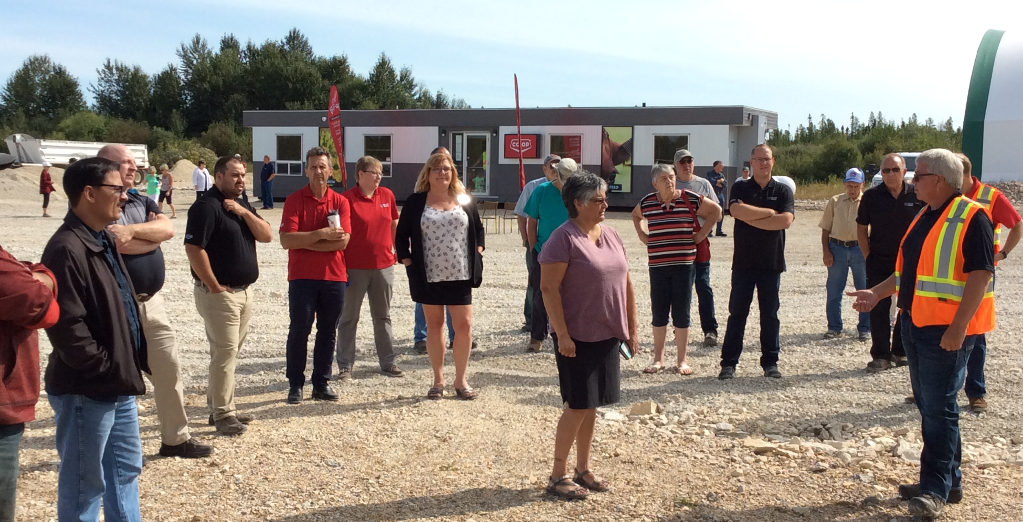 Swan Valley Co-op is proud to be a part of bringing this project into reality. Together, we are improving the communities where we work and live.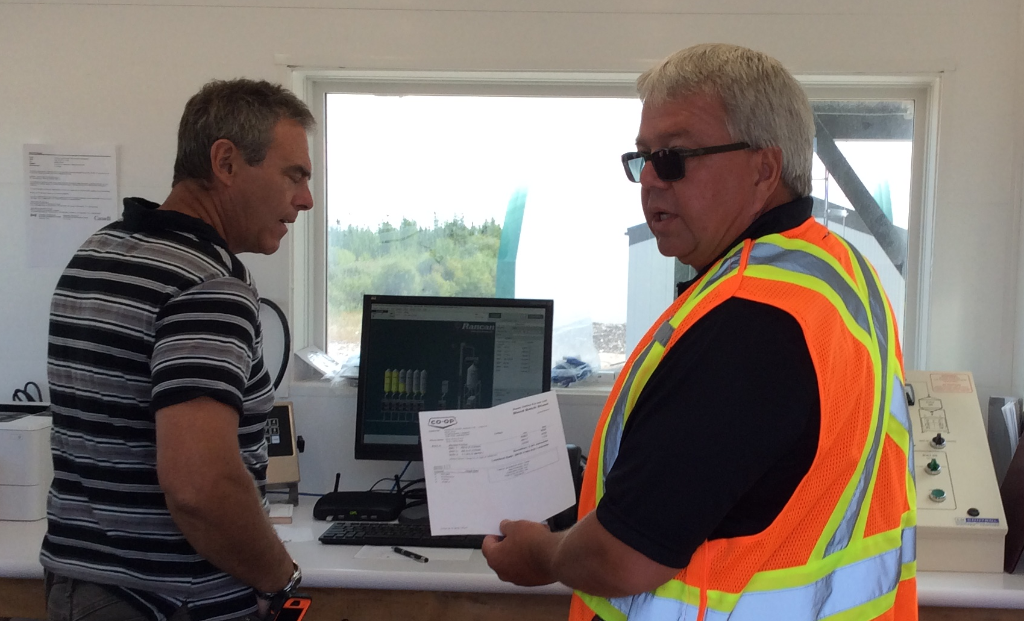 45 Industrial Road
The Pas MB R9A 1L2
Mail: PO Box 1198
P: (204) 623-6934
Hours & Services
Darrell Hogue, Manager
Discover more: