Fuel Good Day 2022
August 30, 2022
THANK YOU for your support!
$3,775.55 was raised for the Swan Valley Snowmobile Association.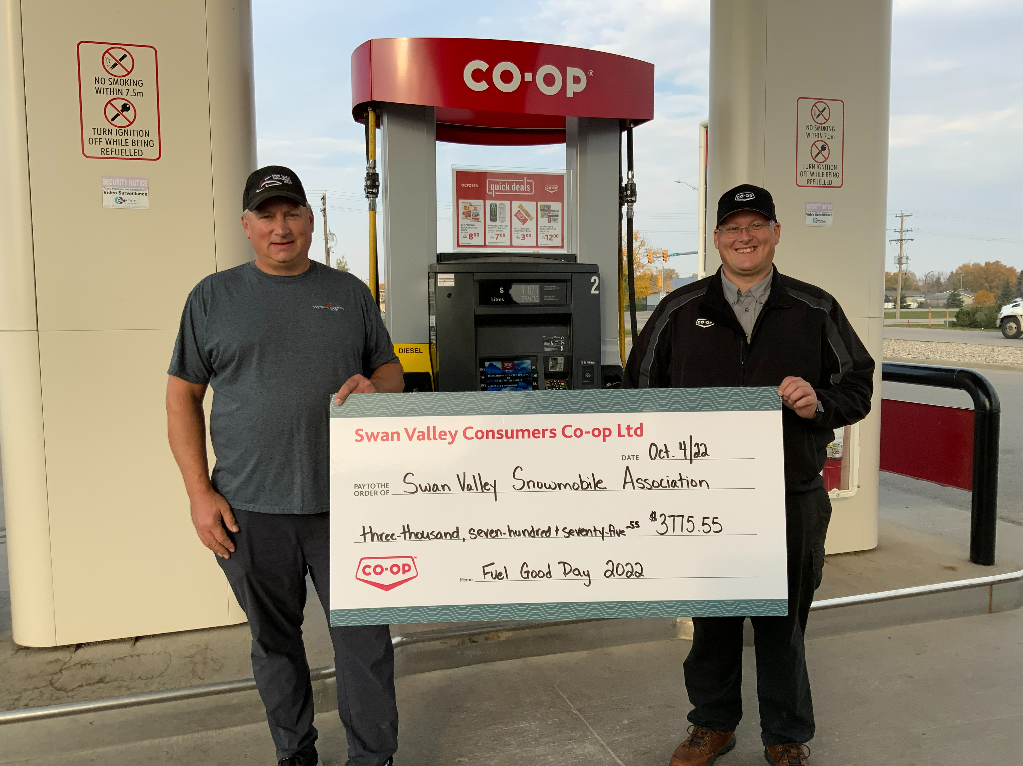 FUEL GOOD DAY IS BACK ON SEPTEMBER 20!
We are pleased to announce that the Swan Valley Snowmobile Association is this year's recipient. We will be donating 10¢/litre of fuel sold that day as well as $1 from every Big Cool and Co-operative coffee purchased.
Beef on a bun lunch will be available for purchase. 11:00 am — 1:30 pm at the Gas Bar. $10 includes chips, cookie and a drink. Sit down and drive thru pick up available. Pre-order form link below.
The SVSAA is raising funds to assist with trail maintenance and shelter upgrades. They had some water damage this year at the Musey shelter so are working on repairs in time for the upcoming season. Check out the video on their website.