Equity cheques are in the mail
Actions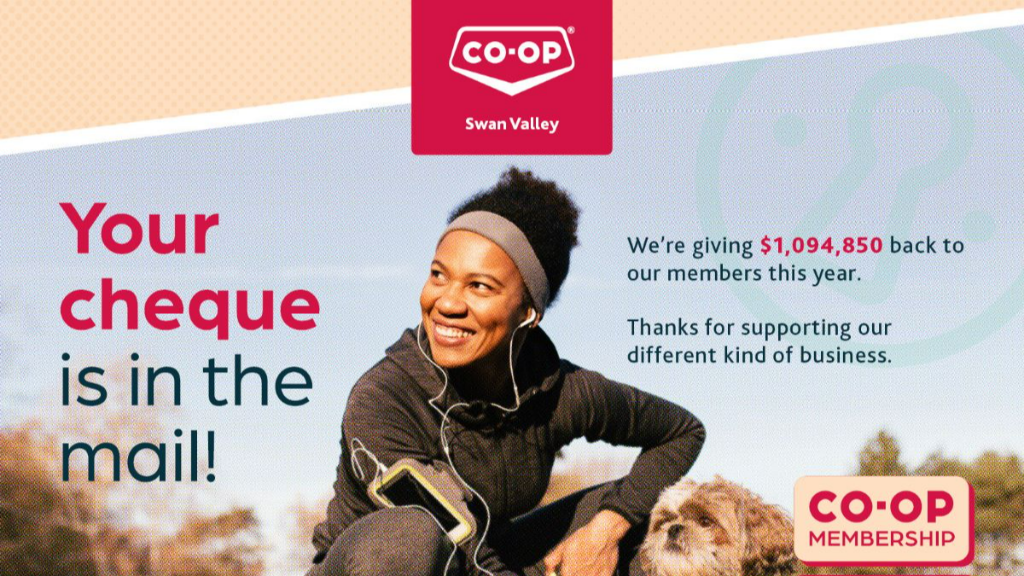 Equity cheques are in the mail
June 7, 2022
Cheques are in the mail! We are pleased to announce the Board of Directors at Swan Valley Co-op has approved the following equity allocation for 2021.

Food 2.0%
Fuel 4.0%
Agro 2.5%
Total $2,657,749
2021 Cash Repayments Total $1,094,850
Message from our General Manager, Colin Peters

Swan Valley Co-op achieved record sales of $104 million in 2021 and achieved strong net earnings totalling $4.66 million. Our earnings and ability to provide a return to our members are reflective of the success generated by our teams, despite the disruptive and volatile environment brought on by COVID-19 and other supply chain factors.

I'm grateful for our team's dedicated approach to serving the essential needs of our members. They are an integral part of the front line services offered in our communities. I would personally like to thank each of our members for their continued loyalty and support. Without it, we would not exist. We appreciate the trust level you place in us and are committed to excellence in customer experience every day.
Please see attachment below for our 2021 community investment and sustainability highlights. As well as some interesting facts. Do you know how many pounds of bananas we sell per day? You might be surprised!